Navigating the challenges brought about by the Hybrid Work setup can get intimidating, confusing, frustrating, time-consuming, and most of all expensive when not done correctly.
Worry no more! We have gathered various experts to help you successfully transition from your "hit-and-miss manumatic"  processes to seamless and thriving digital workflows. We aim to provide you with relevant insights and practical tips for a more efficient and optimized operation for your organization.
After attending this webinar, you will be able to:
Learn about the legalities of electronic and digital signatures in the Philippines as per the E-Commerce Act and the Supreme Court's Rules on Electronic Evidence. Learn the dos and don'ts of signing your electronic documents.
List down available tech tools and solutions to support employees' welfare and productivity in a hybrid work environment.
Write a plan that helps your company confidently implement a holistic digital transformation journey.
Amazing freebies and prizes await the attendees! A certificate of participation will be provided.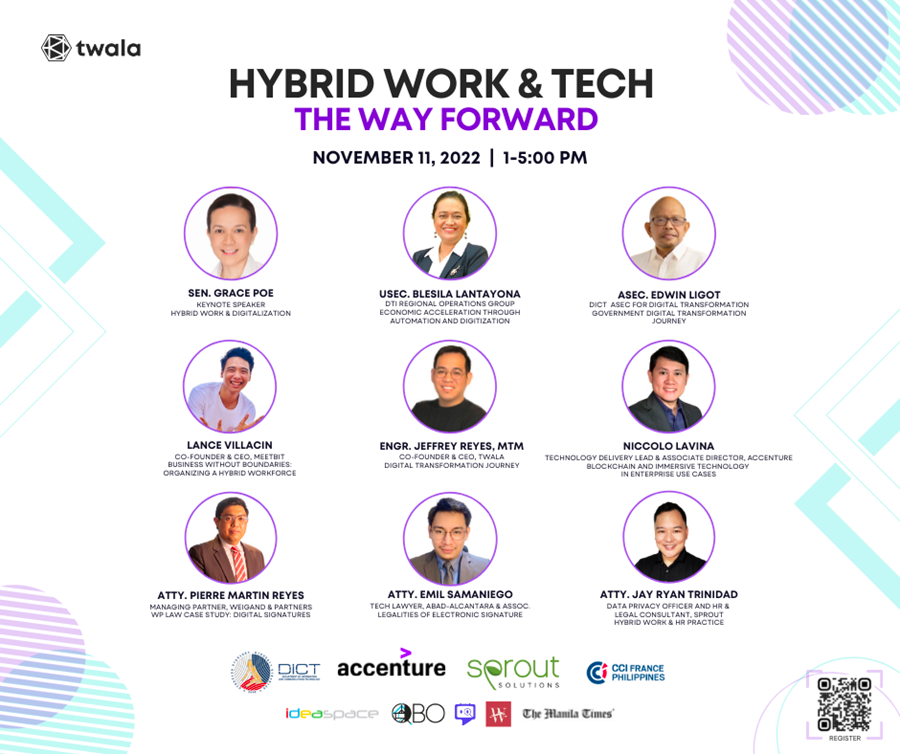 ---
Sponsors



Official Media Partner