How's your day going? We're back again for another heavily-requested MeetBit update!
Due to popular demand, you can now add custom questions on meeting links to collect details about your guests prior to the meeting.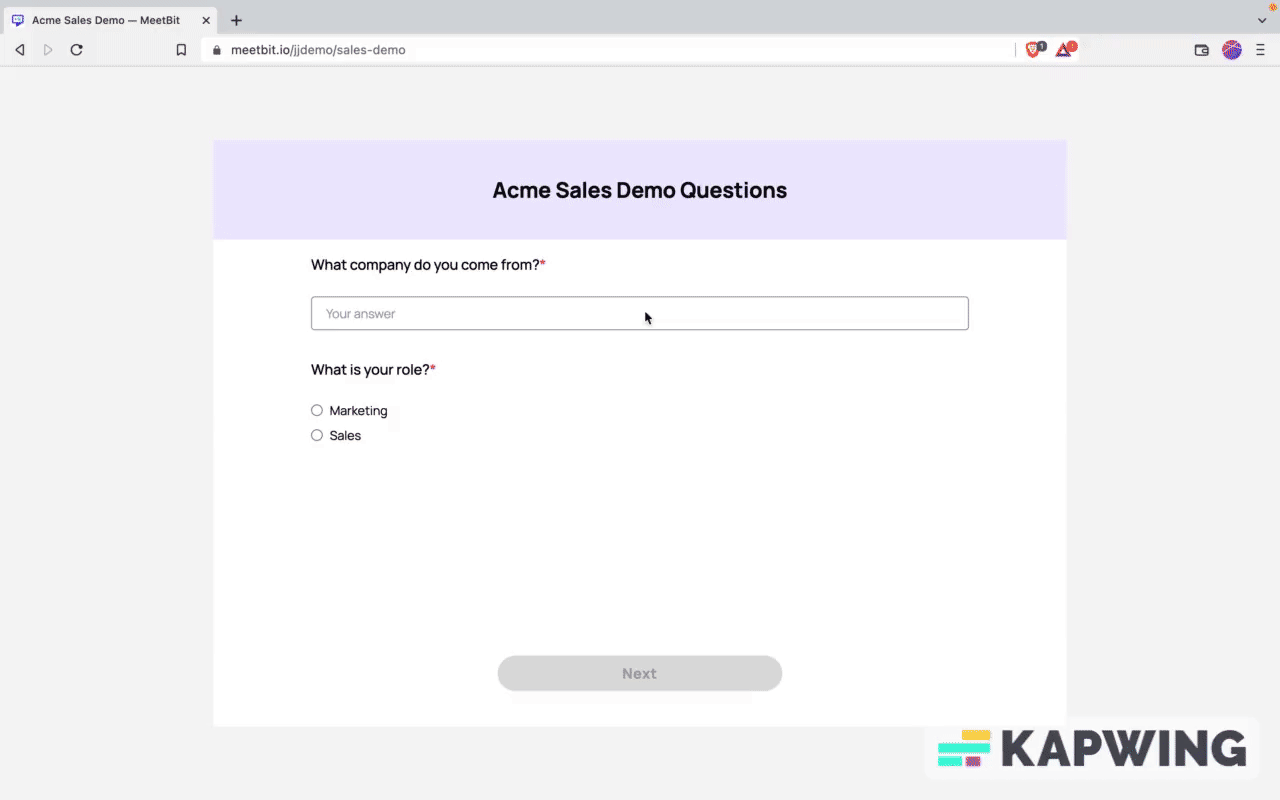 For instance, you're booking meetings with potential clients and need more information about them (e.g. which company / industry they are from, what is their position, etc). By adding custom questions, you can ask for these details beforehand so you can better prepare for your sales demo.
Creating custom questions
To use this, go ahead and create a new meeting and do the following:
Click "Create custom questions".
Add in the title of your question.
Input all your questions.
Select whether you want the answers to appear before or after they choose a schedule.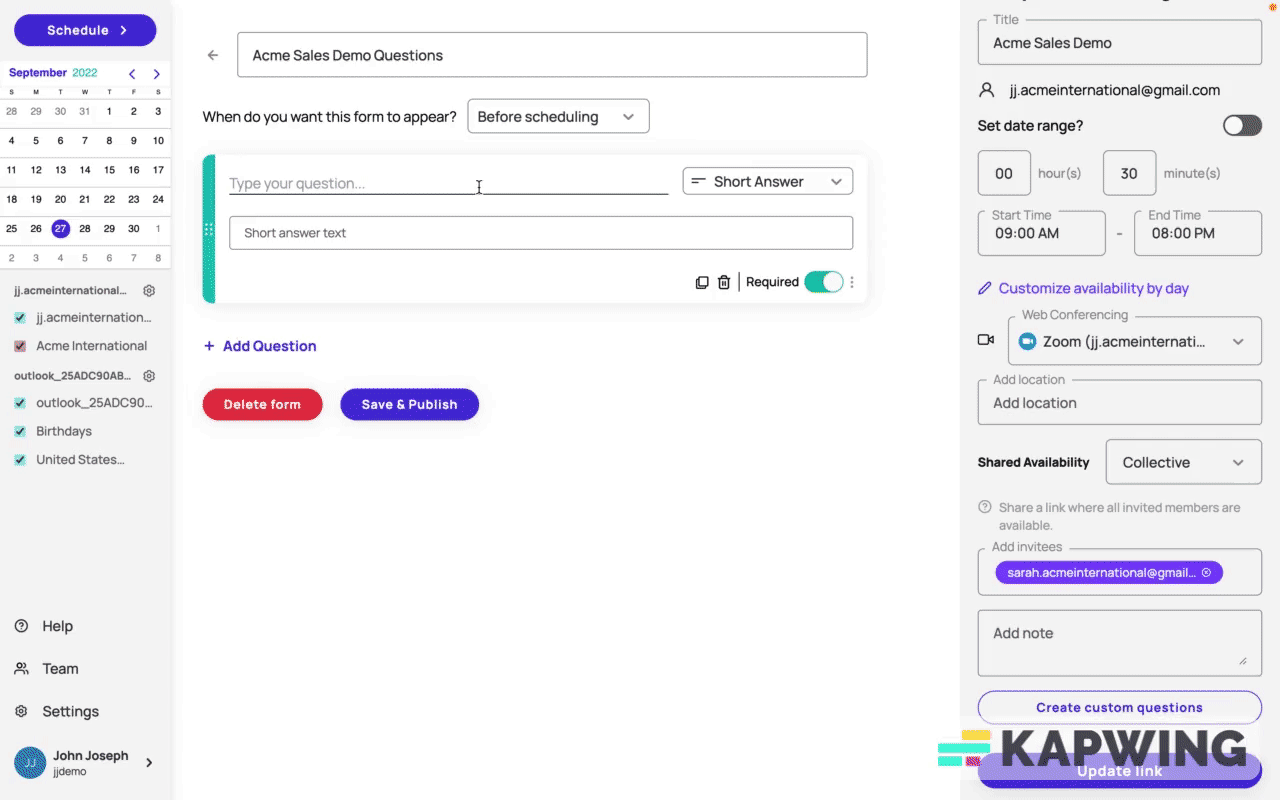 Tip: You can choose how they should answer whether in short text, long form text, multiple choices, or checkboxes. You can also toggle response validation if you need answers in certain formats like numbers only and require certain questions to be answered.
---
And that's a wrap! Hoping this makes your MeetBit experience better than ever. ⭐️
Warmly,
Lance
Co-founder & CEO
P.S. Not a MeetBit user? Join for free here!